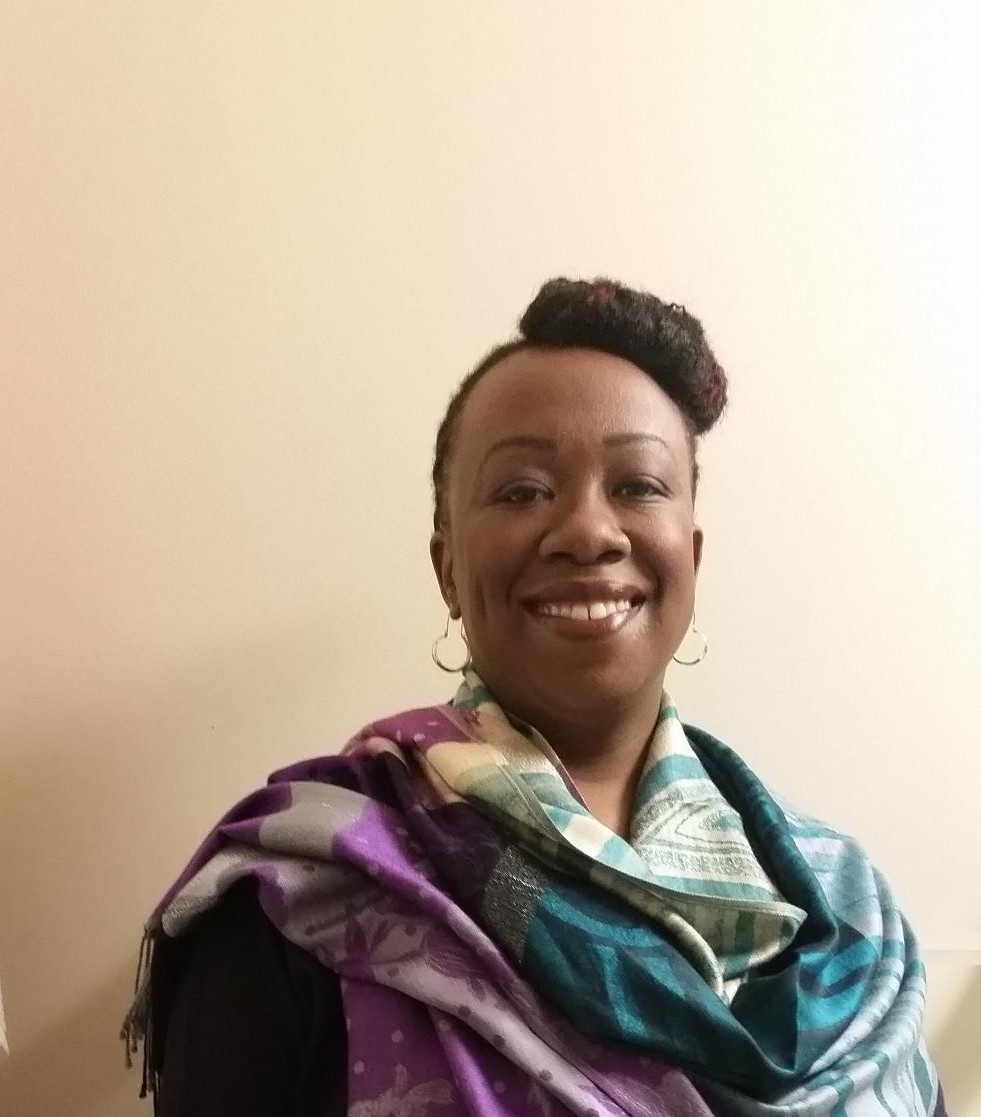 Habari Gani? Nia! What's the news? Purpose!
The Ontario Black History Society is honoured to have you join us at our 31st Annual Kick-Off Brunch to usher in Black History Month. For the past forty-one years, the driving purpose of the Ontario Black History Society (OBHS) has been to preserve our rich Black histories and to educate people about the contributions and challenges of Black Canadians. Our inspiration has always been our youth and to work collectively to build and develop our community.
Our theme this year, Preserving Our Past, Igniting Our Future, calls for us to be responsible to our ancestors who came before us, to our youth today, and to our progeny who will follow. Two of our new projects demonstrates this mission. We have partnered with the Rella Braithwaite Foundation and Ryerson University on an exciting new project entitled, African-Canadian Founders, Innovators and Entrepreneurs, to research and document stories of Black Canadian entrepreneurs and innovators between the nineteenth and twentieth centuries. Funded by the Canada History Fund, this project will be developed into engaging learning materials. The research and development of our first national Black history exhibit, which was announced last year, Black History is Canadian History: Continuing the Conversation, is well underway. This exhibition will be a contemporary presentation of the more than four-hundred-year history of people of African ancestry in Canada through interviews, photographs, art, videos, music and more to celebrate the diversity and commonalities of African Diasporans in Canada and to encourage discussions about race and belonging.
An objective for us this year is to amplify the discussion and call for action in the preservation and maintenance of Black history/ heritage sites in Ontario, a situation that is tenuous and precarious due to a number of factors. These sites, such as the Salem Chapel BME Church in St. Catharines where Harriet Tubman worshipped and the Fugitive Slave Chapel in London, offer powerful, tangible connections to history, allowing for an intimate interpretation of Black life in days past. Intentional steps must be taken to mitigate the circumstances that threaten such sites while simultaneously supporting and achieving goals outlined in the Declaration of the International Decade for People of African Descent, now in its fourth year, which both federal and provincial governments have proclaimed. Black history/ heritage sites, often reliant on volunteers, require sustainable funding for maintenance, repairs, and operation. They are Canadian cultural assets.
Another way that our diverse Black Canadian histories can be passed on and harnessed to spark interest and action in young people is through the inclusion of specific learning expectations in the curriculum. We remain committed to continue working with the City of Toronto to actualize the creation of a Black History Museum in Toronto that will be a legacy to our children and to the city and the province. Preserving our past and igniting our future is a collective effort and this year's award honourees are the epitome of community building and upliftment.
Congratulations to our 2019 award recipients:
· Dr. Afua Cooper (keynote)- Dr. Daniel G. Hill Award – For her outstanding expertise and contributions to the Arts, History and Education
· Ron Fanfair- The Mathieu Da Costa Award Award - Facilitator and Communicator
For his outstanding journalistic achievements in the African Canadian community.
· Louis March- The OBHS and UN International Decade Award - Recognition, Justice and Development
For his outstanding community work and advocacy in the African Canadian community.
· Willie O'Ree- The Hon. Jean Augustine Award - Trailblazer
For his outstanding contributions and legacy to sports in Canada.
· Sandra Whiting- The Rose Fortune Award - Strength of Character and Firm Resolve
For her outstanding contributions and resoluteness to telling the stories of African
Canadians.
· Uncle Tom's Cabin Historic Site- The Harriet Tubman Award - Commitment to a Purpose
For their outstanding delivery of this segment of Canadian History
· Yolanda McClean -The Reverend Addie Aylestock Award - Paving the Way for Others to Follow
For her outstanding leadership and contributions to diversity and inclusion in the labour movement and in the community.
The OBHS is so pleased to have Dr. Afua Cooper as our keynote speaker. Dr. Cooper is a professor at Dalhousie University in the departments of History, and Sociology and Social Anthropology and in the Faculty of Graduate Studies, Gender and Women's Studies. She is the current Halifax Poet Laureate in Halifax and the president of the Black Canadian Studies Association. Thank you to our lovely co-hosts, Amanda Parris and Emily Mills.
The legendary Dan Hill, as well as poet Nadine Williams, Chelsea Stewart, Kiki Hammill, Trey Dehaney and the unveiling of the 2019 Canada Post Black History Month Stamp that commemorates Albert Jackson, child freedom seeker and Toronto's first Black postal carrier helped to make our brunch a memorable occasion.
We wish to extend our sincere appreciation to our Lead Sponsor TD Bank for their continued generous support. We also recognize and appreciate the generosity of our Bronze Sponsors RBC and ETFO. Thank you to our media sponsors CBC Toronto, Afro Global, Zoomer Media and door prize sponsors Sony Centre, Hip Vodka, Air Canada and Ashton Adams.
Our dedicated board members, staff, volunteers, and interns are amazing, thank you for your service.
First Vice President: Channon Oyeniran
Second Vice President: Paulette Kelly
Treasurer: Dorothy Abbott
Secretary: Cheryl Hazel Challenger
Members at Large: Nikki Clarke, Vernon Hendrickson, Linda Carter, Mawuli Chai, Spider Jones, Paul Evans and Kurt Lewin
Manager: Michele-Ann Halsall
Sales: Pamella Houston
Interns: Deshay, Chris, Jeronica and Kelvin
The Board would also like to warmly thank you, our OBHS members, for your continued support. Your ongoing support helps to make our programming happen and make future goals a reality. To our friends, please consider joining us as members and consider donating to the OBHS on a monthly basis.
Our brunch ends 2018 on a high note and ushers in a new year of growth and increased collaboration. The OBHS celebrated our 40th anniversary. Members and friends of the OBHS and the Owen Sound Emancipation Festival travelled to Nova Scotia for ten days in the summer of 2018. We participated in Africville's 35th anniversary reunion in the city of Halifax, visited various Black historical sites, and forged new relationships. We hosted our annual Emancipation Day celebration at the Artscape Sandbox, and it was well attended. The OBHS collaborated with the City of Toronto on their Confronting Anti-Black Racism plan and look forward to continuing to contribute to this initiative. This past year we saw the opening of the Voices of Freedom Park in Niagara-on-the-Lake and in November, the anticipated release of the new Viola Desmond vertical $10 bill.
In 2019, we have partnered with the Fort York National Historic Site to curate Hungry for Comfort: A Celebration of Food History, which takes place on Saturday, February 23rd. Join us in an engaging exploration of how peoples of the African Diaspora survive the Canadian winter through stories, workshops, and tastings.
Our Leaders of Tomorrow Conference, which returns this spring, will be run in partnership with TD Bank and the University of Toronto.
We will mark the 185th Emancipation Day this summer where we will commemorate the abolition of slavery and celebrate significant historical milestones in 2019, one of which we hope will be the third reading and adoption of the Emancipation Day Act/ Bill S-255. This bill, which was proposed by Senator Wanda Thomas Bernard, calls for Emancipation Day to be recognized nationally.
In 2019 we honour Pan-Africanist Marcus Garvey and the forward-thinking men and women who established the Toronto chapter of the Universal Negro Improvement Association (UNIA) 100 years ago. Their vision of community building with a purpose and Black liberation remains relevant today just as it was a century ago.
An African proverb says, "If you want to quickly, go alone. If you want to go far, go together." So, let us move forward together with purpose, guided by the words of Marcus Garvey, with "one aim, one destiny."
In solidarity,
Natasha Henry
President, OBHS
B.A. (Honours), B. Ed., M.Ed., OCT
PhD Candidate, Department of History, York University
2018 Honouree, 100 Accomplished Black Women
2018 Black History Ottawa John G. Dennison Award for Excellence in the Study, Preservation, and Promotion of Canadian Black History and Culture