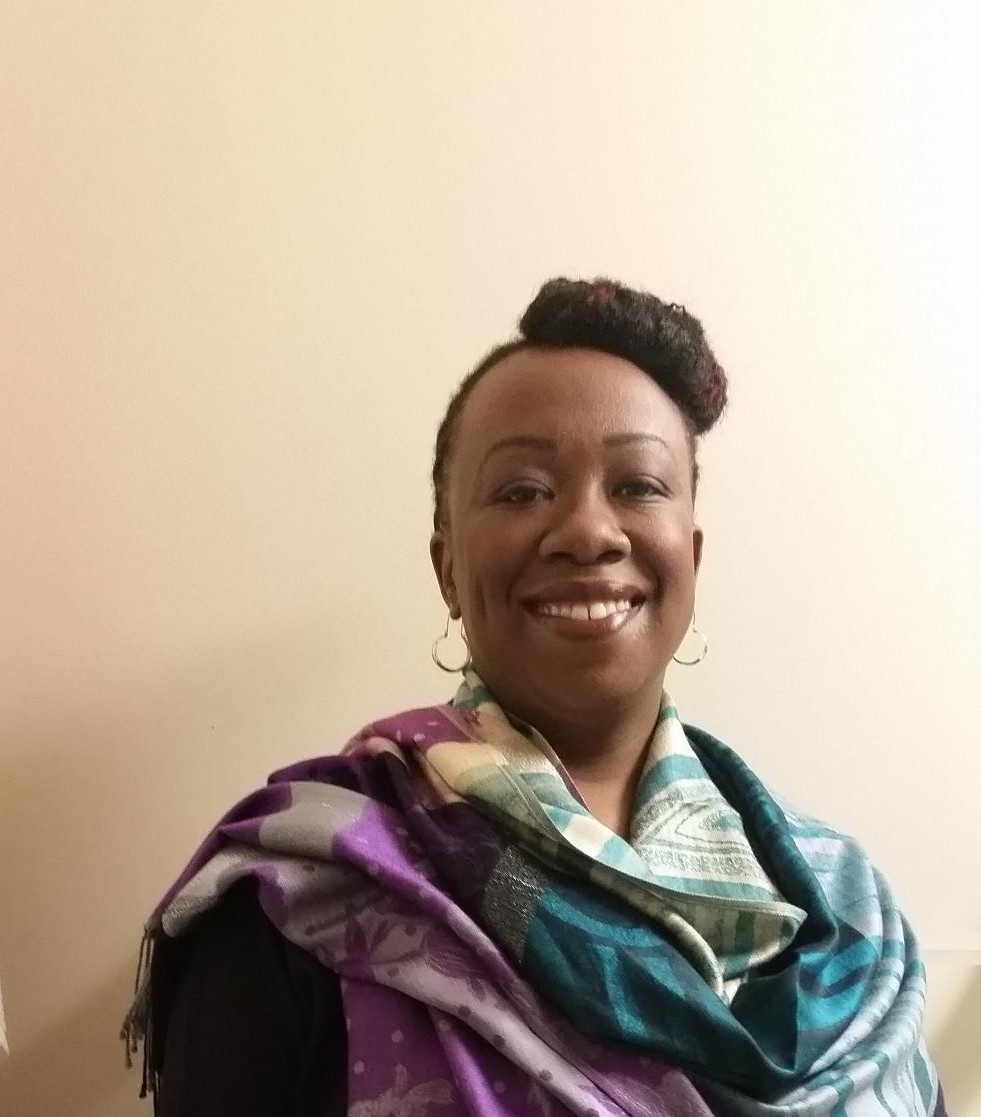 Warmest Greetings,
The Ontario Black History Society (OBHS) and Lead Sponsor TD Bank are thrilled to welcome you to the 30th Annual Kick Off Brunch launching February as Black History Month. We also recognize and appreciate the generosity of Gold Sponsor RBC and Bronze Sponsors ETFO and OLG. Our door prize sponsors Tripcentral.ca and Bravo Niagara make this year's celebration of the OBHS' 40th Anniversary a remarkable event. We are pleased that you have chosen to celebrate with us!
This year the OBHS celebrates our 40th anniversary. In 1978, the OBHS was born from the vision of Dr. Daniel G. Hill, Donna Hill, Wilson Brooks, Fran Brooks, Joan Kazmarski and Lorraine Hubbard. The OBHS has a mandate to promote, protect and preserve Black history in Canada. We are forever grateful for the dedication of our founding members whose commitment has uplifted us in a very impactful way. Our 40th anniversary is the perfect time to recommit ourselves to the grassroots activism that led to the establishment of the OBHS and to redouble our efforts in promoting and preserving Black history and Black heritage. It is also a suitable time to rearticulate our vision of realizing a larger office space and the creation of a Black history museum that will be a legacy to our children and the City of Toronto.
We dedicate our 2018 brunch to our Black youth. Our youth are a magnificent source of insight and possess a tremendous amount of talent and courage. All adult stakeholders must be earnestly committed to the removal of systemic barriers to creating and transforming spaces that will nurture their well-being and allow them to thrive and reach their full potential. We know the importance of an enriching, empowering education and are ever-cognizant of the benefits of learning about one's rich Black past. We are dedicated to do our part in addressing the crisis in education faced by Black youth, drawing on our radical histories of resistance to the state of Black education, including right here in Ontario.
Congratulations to our 2018 award recipients:
· Dr. Beverley-Jean Daniel - Dr. Daniel G. Hill Award for Community Service
· Dr. Carl James - Mary Matilda Winslow Award for Advocacy in Public Education
· Janie Cooper-Wilson - Harriet Tubman Award for Commitment to a Purpose
· Karolyn Smardz Frost - Mathieu Da Costa Award - Facilitator and Communicator
· Ray Williams - Rev. Addie Aylestock Award for Paving the Way for Others to Follow
· WoodGreen Community Centre / Rites of Passage - Rose Fortune Award for Strength of Character and Firm Resolve
· Eldon Holder - OBHS/UN Decade of African People - Recognition, Justice and Development
The OBHS is delighted to have Dr. Beverly-Jean Daniel deliver the keynote speech. Dr. Daniel is an assistant professor at Ryerson University Faculty of Community Services, School of Child and Youth Care and founder of The Bridge, a college student engagement and retention program. Enjoy our special celebration co-hosted by the talented, dynamic duo Tammie Sutherland of Cityline News and OBHS Board member Mawuli Chai.
As a special 40th anniversary initiative, we would like to announce the introduction of a new Lifetime Achievement Award to recognize an individual or organization that has dedicated themselves to reaching their goals. Our first recipient will be Joey Hollingsworth, dancer and singer. CBC article click here
We are excited to have the Humber College Gospel Choir, Rhyan Douglas, Shay and Blackstars perform for us today and to unveil the two 2018 Canada Post Black History Month Stamps that commemorate Lincoln Alexander and Kathleen Livingstone.
This afternoon's event was made possible by the dedicated efforts of our full team, brunch committee members and our event volunteers, many of whom are repeat dedicated volunteers.
Our brunch closes another year filled with engaging programming and begins a new year of inspiration and growth. Last October, the OBHS in partnership with George Brown College and one of the award recipients today, Dr. Karolyn Smardz Frost, hosted A Freedom Seeker's Toronto: Celebrating the Life of Cecilia Jane Reynolds. Through a range of engaging presentations and an exhibit of artifacts from the recent archaeological dig of The Ward, the event was an opportunity for attendees to learn more about Cecilia Jane Reynolds, the focus of Dr. Smardz Frost's new book and her life of enslavement, her escape to freedom via Niagara Falls and her new life in Toronto's St. John's Ward neighbourhood. A very special thanks to volunteers Catherine McDonald and Joanne Lea for their expertise with this unique exhibition and the development of the elementary student activities.
We also hosted our annual Leaders of Tomorrow Conference at New College, University of Toronto in partnership with TD Bank and the University of Toronto in October 2017 for Black youth. It was a day of informative presentations, discussions and a tour of the campus. We look forward to continuing our work with our existing community partners and are excited to embark on new collaborative initiatives in 2018.
We are excited to officially launch our fundraising campaign to support the creation of our first national Black history exhibit, Black History is Canadian History: Continuing the Conversation. Our goal is to raise $50,000. It will be funded in part by Canadian Heritage. You can show your support and make your gift today to our Canada-wide initiative. With your generous support the OBHS can ensure that the vision of our founders and our current board continues to inspire a new generation of scholars, authors and activists. You can make donations on our Go Fund Me page, through CanadaHelps, or directly to us. Stay tuned for more details.
We also extend an invitation to join us on a tour this summer to Nova Scotia to join in the 35th Anniversary celebrations in Africville which will take place in late July. This will be a collaborative effort launched by the Owen Sound Emancipation Festival and documentarian Cyrus Sundar Singh. We are excited to embark on this cross-provincial Black history journey.
The OBHS recognizes that in 2018, we are entering the third year of the International Decade for People of African Descent. We will continue in our efforts to support the main objectives of the International Decade:
● Promoting a greater knowledge of and respect for the diverse heritage, culture and contribution of people of African descent to the development of Ontario and Canada;
● Promoting respect, protection and fulfilment of all human rights and fundamental freedoms to people of African Descent;
We honour our courageous ancestor Chloe Cooley as 2018 marks the 225th anniversary of her brutal sale across the Niagara River. Although physically bound and held in human bondage, this courageous Black woman was determined for her voice to be heard. Chloe's voice was influential in the introduction and passage of the 1793 Act to Limit Slavery, the first anti-slavery legislation in the British colonies and reverberates today as Black Canadians raise their voices in the ongoing struggle for social justice.
I would like to extend a heartfelt thank you to our Immediate Past President Nikki Clarke for her commitment and dedication to the OBHS and her instrumental role in reigniting the campaign for a museum space. We truly wish her the best in her future endeavours.
I also wish to express my sincere thanks to the Board of Directors for their dedicated service to the community:


First Vice President: Channon Oyeniran
Second Vice President: Paulette Kelly
Treasurer: Dorothy Abbott
Secretary: Cheryl Hazel Challenger
Members at large: Kathy Grant, Vernon Hendrickson, Linda Carter, Mawuli Chai, Spider Jones, Paul Evans and Kurt Lewin
A very special thanks goes out to Sarah (Sally) Houston who retired in the fall after serving on the board since October of 2000 and prior to that as a volunteer. Sally will be given a Lifetime Honorary Director award for her outstanding service.
Thank you to our staff; Manager Michele-Ann Halsall, Sales Coordinator Pamella Houston, Interns Deshay, Tristian, Rasia and Judah. The Board would also like to warmly thank you, our OBHS members, for your continued support.
I close with a request – I encourage you to dedicate some time to service in our communities, agitate for change that improves the quality of life for all, and advocate in the interest of our youth. Let us work together with re-energized resolve to go "forward, upward, and onward."
In solidarity,
Natasha Henry
President, OBHS
I
Nikki Clarke - OBHS Immediate Past President
Black History is Canadian History. Black History is International History. The contributions and achievements of black peoples can be seen in arts and culture, inventions, architecture, policy making, sports, and the list goes on.
The mandate of the Ontario Black History Society is to ensure that we protect, preserve, and promote black heritage in Ontario. Since becoming the elected President November 9, 2015, it has been a very busy and rewarding time for me personally and the organization as a whole. Our goals moving forward are to create more engaging programs for the youth to carry on our legacy and to provide inclusive opportunities for French and Spanish speaking Blacks.
2017, marks Canada's 150th Birthday and as we pursue our vision, we call on talented individuals to lend a helping hand, we ask for resources, and for funding so that we can continue our mission.

I encourage you to follow us on Facebook and Twitter @obhistory to learn about our current events and programs.

Together we can make a difference.
Ensemble , nous pouvons faire une difference.
Juntos, podemos hacer una diferencia.
Nikki Clarke, OBHS Immediate Past President