Agenda
6:00PM  Welcome by OBHS President Vice Presidents
     OBHS President's remarks
                – OBHS Secretary reading of 2019 Minutes
                – Matters arising out of minutes
                – OBHS Treasurer's Financial Report
                – OBHS Museum Initiative
                – OBHS Member feature – Hon. Jean Augustine
                – Member's Question and Answer Period
                – Announcements – OBHS Vice President

President Report for 2020 Annual General Meeting
The year 2020 has truly been a year like no other in recent times. The COVID-19 pandemic has impacted us all in many ways. Since our last Annual General Meeting, the OBHS has maintained solid operations, delivered programming, and increased our collaborative efforts. This year, we have been able to pivot our operations in light of COVID-19 restrictions. 
In January, we hosted our annual Black History Month Kick-off Brunch, graciously sponsored by TD Bank. Our 32nd fundraising brunch was held at the Beanfield Centre. Cameron Bailey of the Toronto Film Festival delivered a moving keynote. We had great line up of performers, informative messages, and unveiled the 2020 Canada Post Black History Month Stamp. Approximately 600 people joined us in celebration. 
The OBHS held our annual Emancipation Day commemoration virtual with funding from Canadian Heritage. Our program included amazing local talent and a virtual tour of Uncle Tom's Cabin Historic Site. As part of our extended virtual Emancipation Day commemoration, we continued lending our support of legislation to have Emancipation Day nationally recognized. We partnered with the Canadian Association of Social Workers, the Owen Sound Emancipation Festival, and the Essex County Black Historical Research Society to present a panel, Freedom Delayed is Justice Denied with myself, Afua Cooper, Karolyn Smardz Frost, and Irene Moore Davis. Member of Parliament Majid Jowhari and Senator Wanda Thomas Bernard hosted this event to inform the audience about Motion-36, the new private member's bill introduced by Jowhari to have Emancipation Day recognized across Canada. 
We have continued to provide Black history presentations across Ontario to a range of audiences. Since March, we have been pleasantly inundated with requests for virtual presentations, from schools, to organizations, to corporations. When we were forced to cancel our senior's tour program, we donated a portion of these funds to support the Jamaican Canadian Association's free meal delivery program to provide meals to seniors and other vulnerable community members during COVID-19 restrictions. We are happy to work with other community organizations doing great work. 
Our OBHS Leader's of Tomorrow program has been shifted online to ensure that we continue to serve young Black youth. Our new format responds to concerns for this year's and next year's graduating cohorts. Our virtual LoT will extend programming to parents and guardians to provide information and assistance in dealing with transitioning to post-secondary during the COVID pandemic.  Along with that, we are launching the Leaders of Tomorrow Toolkit to make additional supports accessible. This revamped program has been made possible with funding from Cadillac Fairview and the Toronto Community Foundation Emergency COVID funding. The toolkit will be available on our new website, soon to be launched.
Our new website is timely, as it will respond to the increasing demand for more community information and for more Black history resources and people navigate life and teaching and learning during COVID-19. We know that Black communities have been disproportionately affected by COVID-19 and are working to provide supports online. We will also be capturing this history through funding from the United Way and including it on our new website. The OBHS honours those who have lost their lives and loved ones to COVID.
On October 21st, the OBHS launched out #BlackedOutHistory campaign in partnership with DDB Agency to raise awareness about how little Black Canadian history is taught in Canadian classrooms and to elevate the demand for the Ontario Ministry of Education to implement mandated learning expectations in the curriculum. Our campaign has been well received and has generated a lot of interest and discussion through media coverage. Please continue to help us amplify this cause. 
Part of the vision of the OBHS has been to establish a Black History Museum in Toronto. We have long known the importance such a cultural space holds and the moment of the broader movement we are in for freedom and justice with uprising of BLM during the spring and summer of 2020, reaffirms the critical need for such a cultural and heritage space. We continue to work towards realizing this vision. The OBHS did a soft launch of our museum capital fundraising campaign on Emancipation Day and we have had some donations come in. We are aiming to raise $3.5 million to establish the only museum in Toronto dedicated to Black histories. This Black history museum is intended further the necessary work of preserving and interpreting Black and African history, heritage, and cultures; telling a more complete and nuanced Canadian historical narrative told through the lens of African Canadian history and culture. This landmark museum is intended to be a dynamic, 21st century institution and will have an impact on millions of onsite and online visitors of all ages annually.  
We have raised $100, 000 towards our phase 1 goal of $750,000. The OBHS welcomes donations small and large; community gifts and major gifts and legacy gifts; and we welcome private donors and patrons. We are accepting donations earmarked for our museum capital campaign and general donations online through Canada Helps. Visit our website to learn about ways to donate. Please circulate this information to your family, friends, and colleagues. Look out for our official launch.
We recognize that it has been difficult to keep in touch with our members through in-person events, but we have and will continue to offer programs online and opportunities for members to come together. Thank you all for your unwavering support. I'd like to close with thanking our staff and board members for their role in helping to sustain the OBHS during this very challenging year. Together we are stronger.
Note: the OBHS is grateful for the continued funding support by the Ministry of Heritage, Sport, Tourism and Culture Industries through the Provincial Heritage Organization Operating Grant, the continued sponsorship of TD Bank for several of our key events, Cadillac Fairview, the Toronto Community Foundation Emergency COVID funding, and for the increased donations we have received from our members and supporters.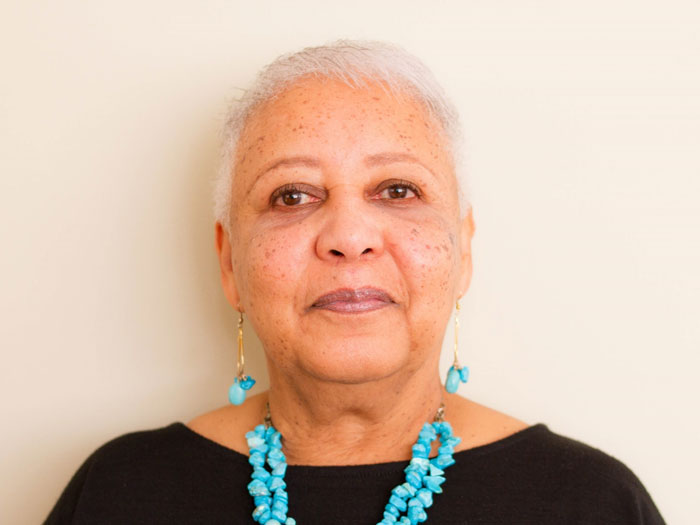 Treasurer's Report – November 9th, 2020
Dorothy C. Abbott, Treasurer
The March 31st, 2020-year end occurred under unusual circumstances this year as we were already under lockdown and working from our homes in self-isolation as of the middle of the month; some of us under self-imposed stages even earlier.  All of which to say has made for some severe adjustments to all of our lifestyles and how we conduct business.  We were fortunate to be able to hold a successful Black History Month Kick-off Brunch in January at the Beanfield Centre, CNE and also to hold or take part in a wide array of events throughout February and into early March before we were thrust into what has become our New Normal…Zoom meetings, emails, phone calls, extended wait for mail service, etc.
The Financial Reports we are working with at the moment are in Draft/Unaudited form only for the following reasons.  We were working with PYC – Prentice Yates & Clarke preparing a Review Engagement Report as we have done for the past four years, when we made the decision to switch to a full Audit Report in order to  
Qualify for some additional grants which are being awarded in abundance due to the pandemic.  Some funders such as the Trillium Foundation will not consider a request without an audit once you hit a threshold of $250,000 income.
To prepare for the 2020/21 year-end which will definitely require an Audit due to the sharp increase in income earned this year to date.
To prepare for the formal launch of the Capital Campaign to fund the long-awaited African Canadian Museum & Cultural Centre which was originally studied in 2005 but not acted upon at that time until now.  Natasha has already discussed our reason for launching this objective now.
The OBHS was blessed with a donation from the Estate of one of our members who unfortunately passed away in 2019.  The monies received have been placed in a GIC dedicated to the Museum fund in order to keep them segregated along with another GIC that was set aside for this purpose.  We are very grateful to the Estate of Paul Allen Lynch for his generosity.  This speaks to the #3 reason for moving to an Audit.  
The #1 reason – to qualify for some additional grants – the Income limit of $250,000 – most grantors will accept a Review Engagement of your finances up to and including an amount slightly above that amount, while others such as Trillium hold this as a hard and fast rule.  The OBHS is registering gross income over $250k but under $300k for the second year in a row and, knowing that we will be in range of $550k plus for y/e 2021, plus being turned down for at least one Trillium grant, we decided to invest in our future financial security and do an audit now, which hopefully will be completed by calendar year end, depending on how the logistics of physically examining files versus electronic files works out.
In the meantime, I am reporting Gross Profit of $285,699 vs $276,205 in 2019; and Expenses of $305,558 vs $262,938 in 2019.  Day to day expenses continue to increase including rent, payroll expenses, bookkeeping, telecommunications, etc.; however, one area which had a significant decrease was insurance which saw a significant savings of more than $1,000 due to a change in providers.  The end Net result is a modest increase in Profit of $19,859 vs #13,266 in 2019.  We also had a Capital Grant which enabled purchases of upgraded electronics and office renos.
The bad news is that, even though the office is temporarily closed, all of the expenses continue to be incurred because we have operating contracts or lease agreements that have to be honoured.  And we also have no income coming in from tours or other sales such as presentations due to the pandemic closures.  But the good news is that the OBHS has been able to take advantage of many of the special grants that have been offered by both the Federal and Provincial governments as well as some private sponsorships from corporations.  This includes the CEWS for several months; the Emergency Loan (which is now set aside for repayment when due in 2022); donations and subsidies from the Black Solidarity Fund, Cadillac Fairview, United Way, numerous private donations through Canada Helps, a grant for LoT; a 2-year renewal from TD for Brunch sponsorship and others.  All of these speak to the #1 and #2 reasons for doing an Audit ahead of our next year end as the financial landscape will be much easier to work with.  We will make the final report available for examination as soon as it is received.
In the meantime, I would propose that the OBHS continues to retain the services of PYC – Prentice, Yates & Clarke to perform these actions and also to continue to use the services of Greysuits Advisors Inc. as our bookkeepers as we have an established track record with both firms.
Respectfully submitted – Dorothy C. Abbott
2019 AGM minutes
Anthony Morgan  presented on the City of Toronto's  Anti Black Racism Unit 
There was a Q and A period  based on   Mr. Morgan's presentation 
Natasha  Henry read her report as  the president of the   Ontario Black History Society
Channon Oyeniran read the minutes from the 2018  Board meeting 
Dorothy Abbott  gave the Treasurer's Financial  Report 
The OBHS Board of  Director's approved Dwayne Genus's nomination to join  the Board 
There should  be more  opportunities ( social events) for OBHS  members to meet during the course of the year  
The tour of Black Historical sites that  was organized by Michele – Ann  Halsall  in  the summer of  2019 was a tremendous success 
There   should be more tours  during the course of the  year 
The  OBHS brunch on January 26, 2020  at the Beanfield  Centre was announced 
Audience members were encouraged to attend 
The OBHS  website needs to be updated 
Partnerships should be  established  with  universities  that have strong Black history  Associations ,e.g., Guelph, Waterloo, Brock, York , U of T
There needs to be  strategic outreach to these institutions  ( bring this idea to the Board 's subcommittee)
The OBHS  should do  podcasts and create  digital resources
A number of young people attended  the Board meeting
A concerted effort must be made to attract more young people  to the organization 
Paulette  Kelly's   term as vice president  of OBHS came to an end 
She was commended for her years of service 
The OBHS  Board of Directors  approved    Mawuli Chai's nomination to become  the new vice president ( he will be joining Channon Oyeniran) in this role )
The position of  secretary was vacant 
The OBHS board approved the  Amani Ausar's nomination to be the new secretary 
The meeting concluded at 8:30 p.m.